In order to help organizations and the people employed by them, during this global pandemic, SCF is offering a PPA with zero solar electricity costs for the first year of operation.
Through SCF's Solar Stimulus PPA, businesses and non-profits can leverage meaningful cost savings that can help retain employees and pay expenses, until our economy is back on its feet.
$0 Year 1 Solar Energy
Up to 80% Year 1 Energy Savings
15-30 year agreements
Rated & Unrated off-takers
Projects 250kW+
If you know of an organization that can benefit from SCF's Solar Stimulus PPA, please let us know. We're in this together.
**If you're an existing SCF Suite member, please reach out to your SCF representative to begin pricing Solar Stimulus PPAs.
At its onset, few could have predicted the severity of the impact COVID-19 would have on the commercial solar industry,…
With the novel coronavirus threatening industries of all types around the globe, the solar industry in the United States has…
Recent Project: John Muir Health
John Muir Health installed a photovoltaic solar system on the roof of the Walnut Creek Medical Center's parking garage. The system will produce approximately 580,000 kilowatt (kWh) hours of power annually and will save John Muir Health approximately $1.4 million in energy costs over the life of the system.
The installation will also help realize goals in greenhouse gas reduction set by the City of Walnut Creek and the State of California.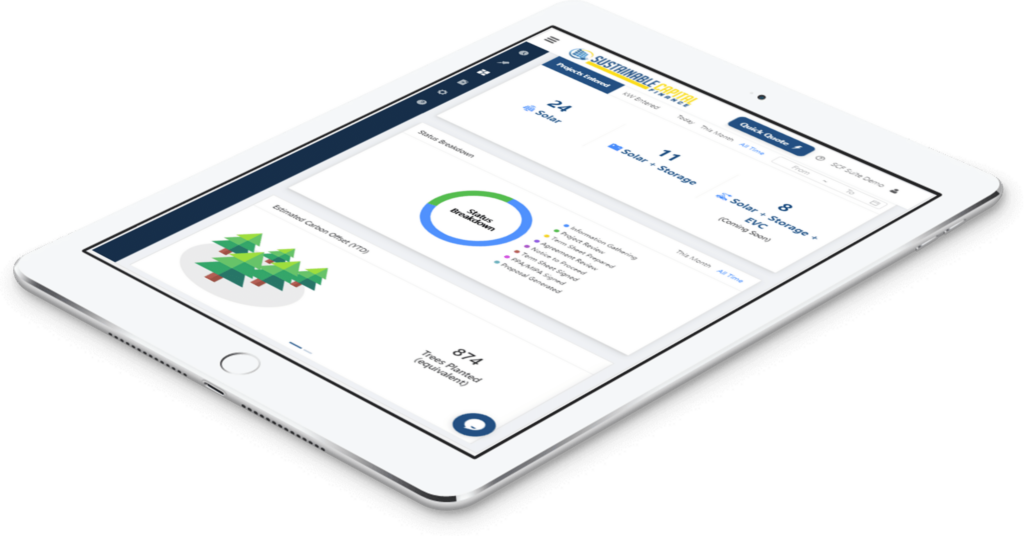 With just 8 project variables, receive indicative pricing in real-time.
Solve for PPA Rate
Solve for Build Cost
Solve for Lease Rates
Try several iterations
Identify economic viability instantly
As project parameters are input, documents & agreements can be auto populated, allowing for immediate download & use.
Sales docs
Term Sheets
PPAs
EPCAs
Diligence Checklist
A project checklist and existing file name architecture allow for an easy to use data room and an easy to manage project.