SOLAR EV CHARGING SOLUTIONS FOR BUSINESSES & NON-PROFITS
While a traditional Solar PPA or Solar + Storage PPA can provide substantial benefits and savings, property owners & energy consumers can receive additional value from EV charging infrastructure, by supporting employees, tenants, customers, and public charging.
Public electric vehicle (EV) charging stations can increase NOI & cap rate for property owners:
Revenue generation through EV charging revenue share
No capital expenditure or maintenance requirements
New customers & traffic generated through public charging increase can be realized
BENEFITS OF SOLAR EV CHARGING STATIONS
Property owners hosting public charging stations can generate revenue through a charging revenue share, attract new customers to locations and attract new tenants or retain existing clientele. Depending on the type of organization, charging stations can develop new revenue streams, as well as help meet mandated environmental goals.
Studies have shown that shoppers spend more time at locations with chargers, and often prefer to frequent sites offering EV charging regardless of whether they own an electric vehicle. By standing at the forefront of EV adoption, businesses can make their core values known in a visible manner.
Why Choose SCF For EV Charging?
SCF is a pioneer in the Solar for commercial & industrial space, with nearly a decade of experience in working with businesses, schools, municipalities, and non-profits.
SCF leveraged that expertise and launched a sustainable EV charging program, in which charging infrastructure is powered through on-site solar energy.
SCF is now developing solar powered EV charging projects with several property types: office buildings, retail, quick serve restaurants, medical facilities, country clubs and several more.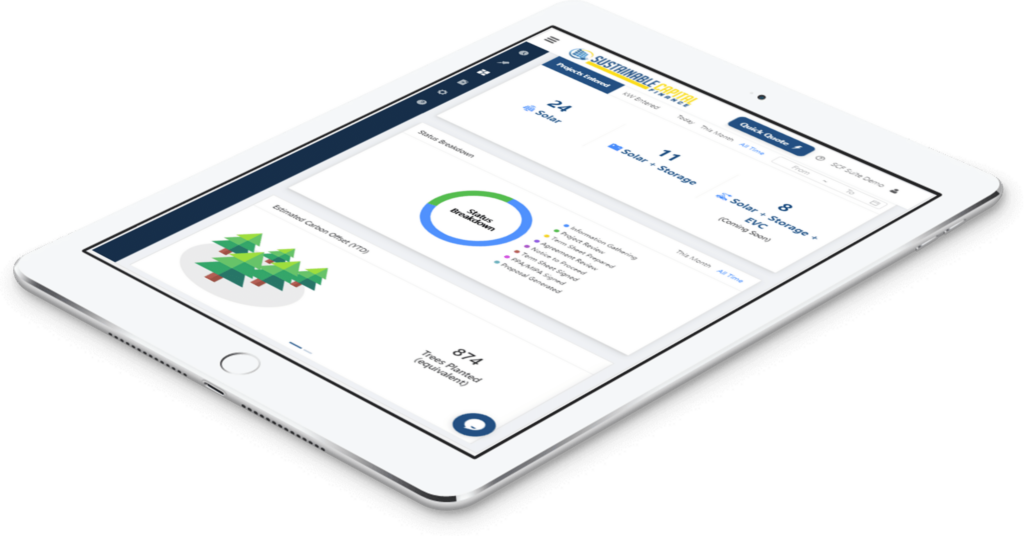 With just 8 project variables, receive indicative pricing in real-time.
Solve for PPA Rate
Solve for Build Cost
Solve for Lease Rates
Try several iterations
Identify economic viability instantly
As project parameters are input, documents & agreements can be auto populated, allowing for immediate download & use.
Sales docs
Term Sheets
PPAs
EPCAs
Diligence Checklist
A project checklist and existing file name architecture allow for an easy to use data room and an easy to manage project.