Why Municipalities Choose Solar PPAs
Solar is a great opportunity for municipalities to adopt clean energy, given the broad array of facilities and services offered by governments. Solar can offset loads for plant facilities in the daytime and provide net-metered power for the street lights at night.
With term lengths of up to 30 years, and the ability to purchase the system or renew afterward, a PPA provides instant savings to the municipality without the upfront cost of direct purchase or the recurring costs of a lease. Day 1 savings can ease a budget shortfall or allow for more investment in the community.
A solar PPA also offers governments and municipalities a way to take advantage of federal tax programs that are not available ordinarily, as they are not the system owners. This puts towns and cities on the same playing field as businesses and homeowners, as SCF is able to monetize tax benefits, resulting in low PPA energy prices.
While the monetary benefits of solar are considerable for governments and municipalities, another aspect to consider is the increasing support for net-zero emissions policies across the country. Many constituents see sustainable energy policies as not just important, but critical for their continued well-being. A solar PPA for municipalities and governments can help to jump-start clean energy policy without adding to local budgets or calling for any increased taxes.
Although other options such as wind are out there, the ease of installation, long-lasting equipment, and lack of moving parts makes solar the clear environmental winner. Rather than purchase carbon credits or other methods of fossil fuel mitigation, building a solar array sends a powerful message to constituents and voters that their municipality is actively investing in the future.
Why Choose SCF for Municipalities & Government PPA Financing
SCF is partnering with municipalities across the country in a solar for governments movement, helping to achieve sustainability initiatives. With large portfolio expertise and projects ranging from water treatment, recreation centers, landfills, city halls, and police departments, SCF can provide PPA solutions for city, county, or state solar needs.
With vast experience in solar financing for municipalities, SCF is a perfect partner for governments looking to adopt solar.
Benefits of Solar for Municipalities & Government:
Recent Project: City of San Joaquin
Located in California's Central Valley, San Joaquin is committing fully to renewable energy. Their fourth installation, located on the newly acquired Cherry Lane property houses a 113 kW solar array utilizing SunPower 435W PV modules and attached to racking engineered by RBI. The system, installed by Vista Solar is slated to offset more than 180 MWh of electricity annually and lock in their power rates for the next 25 years.
This system is coupled with the smaller, 16kW roof mounted array at the Community Center. These are the fourth and fifth installations SCF has completed in partnership with the City of San Joaquin, totaling over 300kW. The portfolio will secure San Joaquin's energy supply while also providing energy savings immediately.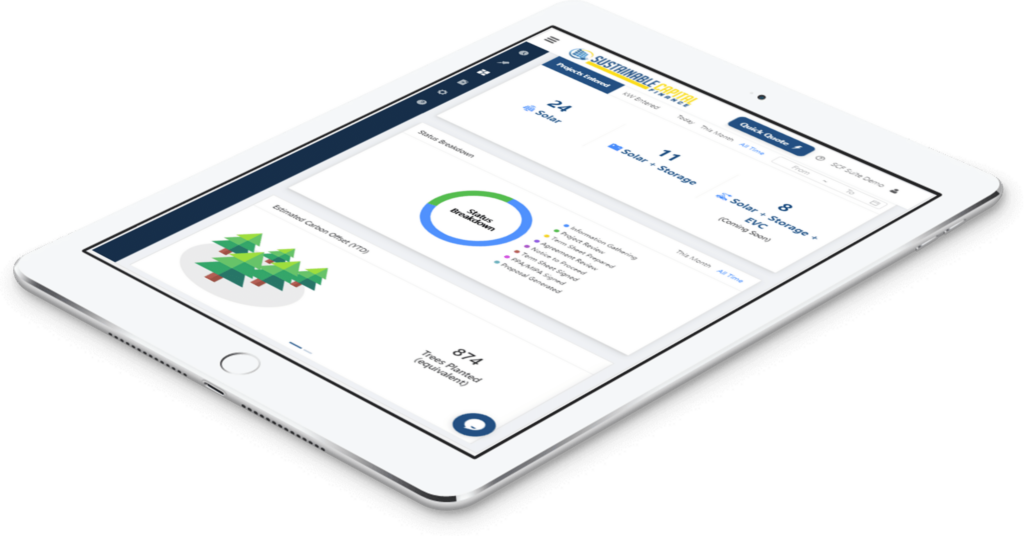 With just 8 project variables, receive indicative pricing in real-time.
Solve for PPA Rate
Solve for Build Cost
Solve for Lease Rates
Try several iterations
Identify economic viability instantly
As project parameters are input, documents & agreements can be auto populated, allowing for immediate download & use.
Sales docs
Term Sheets
PPAs
EPCAs
Diligence Checklist
A project checklist and existing file name architecture allow for an easy to use data room and an easy to manage project.