Why Choose A Solar PPA?
Non-profits are not exempt from costly utility bills, and often struggle to find cost-effective solutions to integrating solar on site. In an effort to remedy this challenge, SCF offers PPAs to hospitals, country clubs, recreation centers, community centers, boys & girls clubs, and political organizations. SCF has the experience necessary to ensure the solar process is seamless and pain-free, and drive meaningful economic and environmental benefit.
Cost savings are vital for a non-profit, as it typically runs a tight budget and relies on the reallocation of savings into community programs. Solar is an imperative resource for tackling one of its biggest expenses and allowing for resources to be devoted to the organization's goals. Members or donors often care deeply that the organizations they frequent and support are considerate of its environmental footprint. By investing in a solar array a non-profit will be able to proudly display its commitment to sustainability.
With $0 payment towards installation, a PPA means that a non-profit is simply paying for the power produced by the solar, at a low fixed rate over the course of the term. The organization will see savings immediately, with an ever-increasing impact as the price of conventional electricity continues to rise.
SCF and Non-Profits
SCF specializes in working with non-profits, financing development, design, procurement & construction of solar systems. SCF provides 15+ year term Power Purchase Agreements, locking in the cost of power for a long term. System ownership & maintenance is removed from a non-profit's responsibility; associated tax benefits are monetized, thereby allowing for a lower cost of energy being passed through to the non-profit.
With SCF, your organization will be working with a company specialized to solve a non-profit organization's solar financing challenges, with the experience to surpass any issues that may arise in the approval or construction process.
Benefits of solar for non-profits:
Recent Project: The Boys and Girls Club of San Diego
The Boys and Girls Club of San Diego is home to two new solar arrays, totaling 165 kW, financed by Sustainable Capital Finance (SCF). The new arrays are both roof-mounted and carport-mounted and are estimated to offset for more than 80 percent of the school's energy charges.
"I'm proud we could make it work." Steve Campbell, Project Manager, was talking about the challenges of financing a small system, as well as the mixed mounting types. "It presented some unique challenges for financing because we needed structural engineering for the roofs and carport, as well as geotechnical investigations and land surveys." Typically, these costs present a hurdle too difficult to jump for most energy financiers, but streamlined process and reduced project costs has enabled it to take advantage of an untapped portion of the market.
"Dealing with credit underwriting, property law, and title insurance before the system is even constructed requires multi-tooled subject matter experts –which is a testament to the SCF team."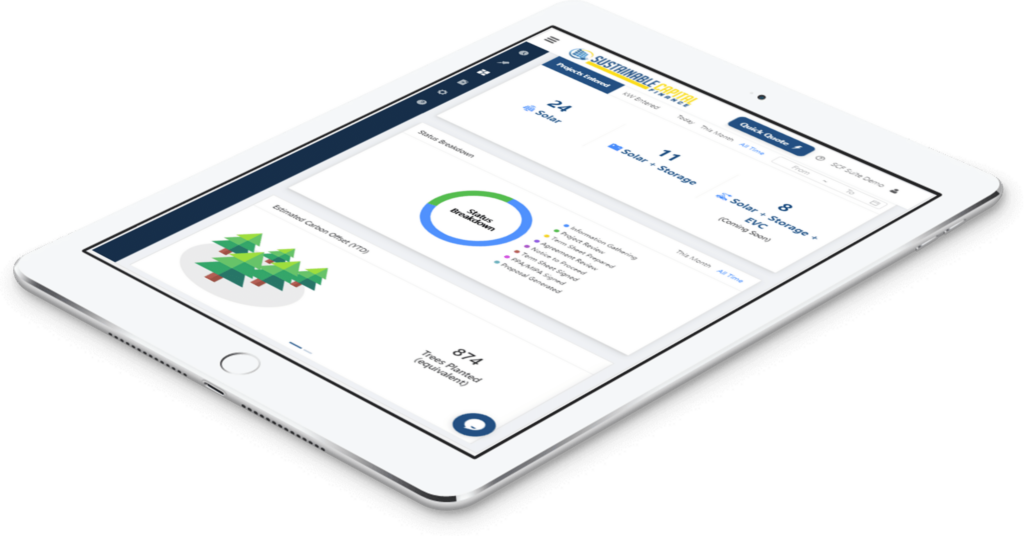 With just 8 project variables, receive indicative pricing in real-time.
Solve for PPA Rate
Solve for Build Cost
Solve for Lease Rates
Try several iterations
Identify economic viability instantly
As project parameters are input, documents & agreements can be auto populated, allowing for immediate download & use.
Sales docs
Term Sheets
PPAs
EPCAs
Diligence Checklist
A project checklist and existing file name architecture allow for an easy to use data room and an easy to manage project.