A Solar + Storage Power Purchase Agreement (PPA) combines the benefits of a traditional solar PPA with the increased savings and greater reliability of an Energy Storage Solution (ESS). As battery prices continue to decrease, it is increasingly beneficial for energy consumers to make use of storage options to recognize greater cost savings.
A solar PPA with included storage functions similarly to a typical solar PPA. An organization agrees to purchase electricity produced by the solar array and stored in the energy storage solution over a fixed period term. Unlike some financing mechanisms such as leases or loans, a solar storage PPA does not require any upfront cost from the organization. The business, school, municipality, or non-profit will simply buy the power produced at an agreed-upon price over the term length (typically 15-30 years).
Once the initial term is over, the organization might want to purchase the system for Fair Market Value or sign a new PPA.
Running an organization means powering equipment, air conditioners, lights, electronics, refrigeration, and other energy outlets throughout the day. While a commercial solar installation can help offset much of the cost, it may simply not be enough for some businesses & non-profits that are exposed to hefty demand chargers, or expensive time-of-use. This is where a battery storage system can help to further increase your savings.
Most of the energy produced by solar modules is between 11am and 3pm. Many businesses and non-profits are not able to utilize 100% of the solar production during these hours, however, meaning that such organizations could greatly benefit from a battery solution to make the most of a solar installation.
Historically, it has been difficult for non-utility-scale energy consumers to finance energy storage without a complicated lease add-on to a traditional PPA. With SCF's new storage offering, off takers can bundle solar and storage together under a single, simple PPA agreement, removing a great deal of complexity.
SCF's proprietary software, the SCF Suite, provides project partners with a means to price solar + storage PPAs faster and more efficiently than ever before. Users can price and underwrite projects within minutes rather than days, manage and underwrite a larger pipeline, and more easily close on small projects and unrated off-takers.
Recently, SCF teamed up with NextEra Energy Resources, the industry leader in Distributed Generation, to implement 200 MW of C&I solar projects, solidifying itself as the go-to solar PPA & takeout financier for C&I solar + storage.
Benefits of Solar for C&I: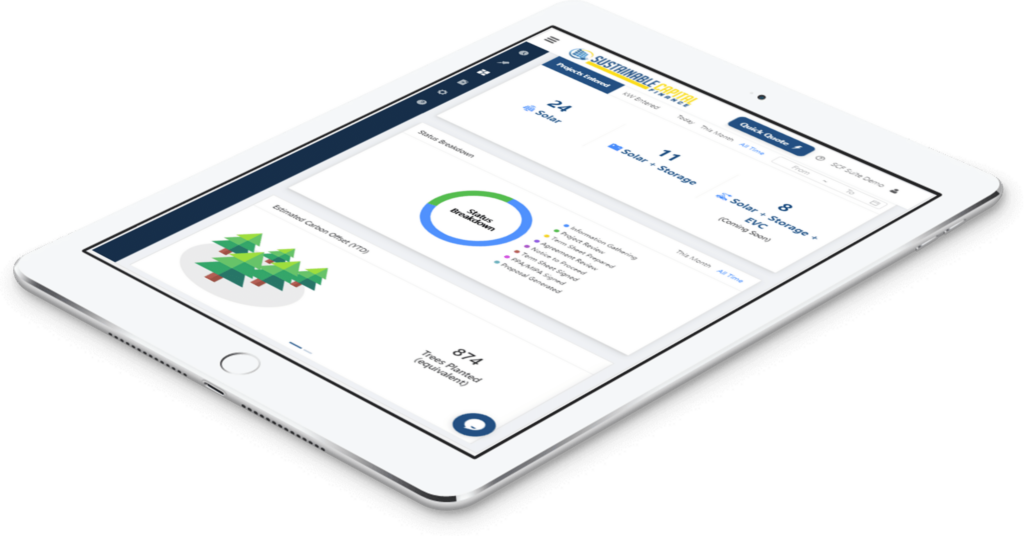 With just 8 project variables, receive indicative pricing in real-time.
Solve for PPA Rate
Solve for Build Cost
Solve for Lease Rates
Try several iterations
Identify economic viability instantly
As project parameters are input, documents & agreements can be auto populated, allowing for immediate download & use.
Sales docs
Term Sheets
PPAs
EPCAs
Diligence Checklist
A project checklist and existing file name architecture allow for an easy to use data room and an easy to manage project.