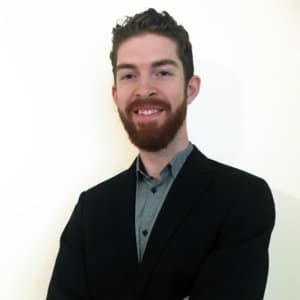 Aidan has fused his experience working in marketing with his background in filmmaking and screenwriting to take on a fresh and creative approach to the process. He has run marketing departments at companies in various industries, as well as managed many successful campaigns as a freelance contractor.
He joined the Sustainable Capital Finance team earlier this year as a contractor before stepping into a full time position managing all aspects of marketing, graphics and SEO.
Aidan received a BFA in Film Directing and Screenwriting from Columbia College Hollywood.
Off the clock, Aidan is a competitive swing dancer, avid film buff and amateur DJ, and enjoys hiking and fishing as well. He is proud to be a supporter of solar energy, and hopes to continue building support for renewables in the future!