How does Solar on Multifamily affordable housing (SOMAH) work?
The program works by giving credits to low-income tenants through virtual net metering (VNEM) tariffs, which allow system generation bill credits to be allocated among housing occupants. Each solar project will provide tenants with at least 51% of VNEM credits, saving them a significant amount of money and increasing good-will towards solar energy (one of the main intents of the program).
Property owners will still be eligible to receive the 30% Federal Incentive Tax Credit upon purchasing the solar system, and 49% of VNEM tariffs will go to common areas.
Which properties are eligible for SOMAH?
There are several non-negotiable requirements that must be met in order to qualify for SOMAH, these are the important ones:
The property in question must be an existing building.
At least 1kW of electricity must be produced by the installed solar system, and no more than 5MW, alternating current rated peak electricity.
Property must be in a designated disadvantaged community (as defined by CalEPA), or 80% of the apartment's households must earn at or below 60% of the median area income.
The building's affordability restrictions must have at least 10 years remaining on the term.
You must separately meter units, and they must be eligible for a virtual VNEM tariff.
Your utility providers must be Pacific Gas and Electric Company, San Diego Gas & Electric Company, Southern California Edison Company, Liberty Utilities Company, and PacifiCorp Company.
Building owners are also unable to raise rent under the contract, which ensures that the system will not create any additional costs for renters, including utility allowance adjustments or other such methods of rent increase.
Timeline and funding:
The $1 billion program, which provides up to $100 million annually in incentives, will serve multi-family buildings with funding for up to 10 years. The target has been set at 300 megawatts of generating capacity by 2030, which means this program will likely be around for quite some time. SOMAH officially began in August 2018, and although there are still a few steps left before it is rolled out for applications, the program should officially begin in mid-September of 2019.
How SCF can help developers and owners make the most of SOMAH?
Sustainable Capital Finance is the perfect partner to help developers and multi-family home owners take advantage of SOMAH.
Contact SCF today to discuss potential terms for your SOMAH solar project.
Benefits of solar for communities: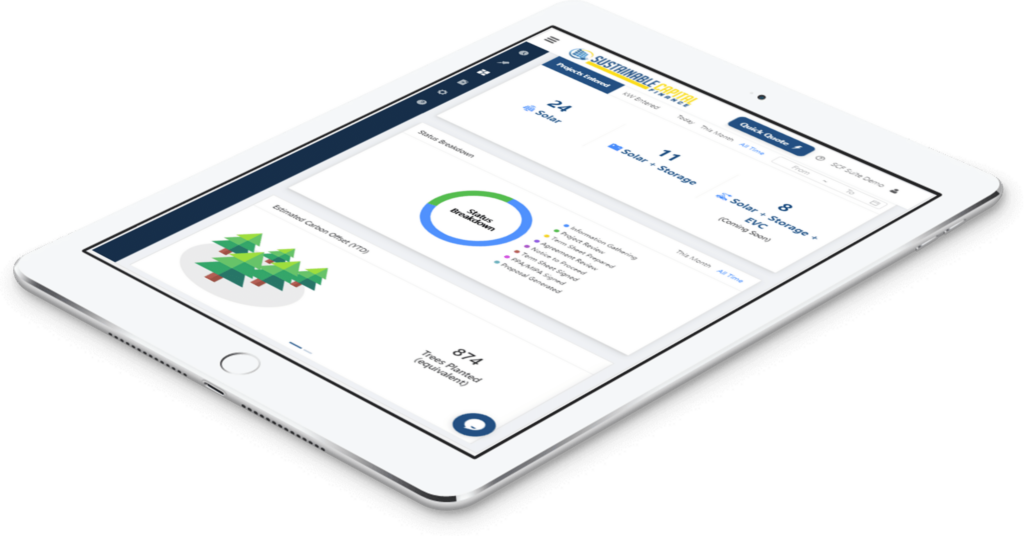 With just 8 project variables, receive indicative pricing in real-time.
Solve for PPA Rate
Solve for Build Cost
Solve for Lease Rates
Try several iterations
Identify economic viability instantly
As project parameters are input, documents & agreements can be auto populated, allowing for immediate download & use.
Sales docs
Term Sheets
PPAs
EPCAs
Diligence Checklist
A project checklist and existing file name architecture allow for an easy to use data room and an easy to manage project.