Why Choose A Solar +EV Charging PPA?
Educational institutions such as school districts and universities often face financing challenges when considering a solar plus electric vehicle (EV) charging installation, due to the lack of tax breaks for non-profit entities and the significant upfront costs associated with purchasing a system outright.
With a solar plus EV charging Power Purchase Agreement (PPA), schools and universities can enjoy the economic and environmental benefits of these installations without any upfront costs. Whether the institution is public or private, non-denominational or religiously affiliated, solar potential exists as long as the necessary roof, parking, or field space is available.
Solar plus EV charging systems can provide savings, shade, and clean, efficient power, positioning educational institutions as leaders in sustainability and environmental stewardship. These cost savings can be redirected towards important initiatives such as hiring additional teachers, providing additional educational resources for students, and even building covered parking with electric vehicle charging stations.
Solar plus EV charging systems also provide an excellent learning opportunity and set a great example for students. Often, schools will provide an interactive display showing the solar production and calculating the carbon offset impact. This allows students of all ages to realize the benefits of solar plus EV charging for the school and community. Additionally, the electric vehicle charging stations provided through the installation promote clean transportation and help to reduce greenhouse gas emissions, further supporting the institution's sustainability goals.
SCF and educational institutions
While many financing institutions struggle to include schools and universities in their portfolio for solar plus electric vehicle (EV) charging installations, SCF specializes in working with these institutions to navigate the document approval and project development process. Having funded solar plus EV charging installations for large school districts throughout California and Arizona, we've gained extensive experience and knowledge on how to get a school or university solar plus EV charging project approved and built, regardless of any challenges with the utility or city.
SCF's expertise allows for an efficient, reliable, and cost-effective solar plus EV charging project that not only provides environmental benefits but also enables educational institutions to meet their sustainability goals. By providing electric vehicle charging stations, schools and universities can promote clean transportation and reduce greenhouse gas emissions. Our team of engineers is experienced in accommodating the unique features of educational institution properties to deliver a customized solution that meets their energy needs and enhances their campus.
Benefits of solar for schools & universities:
Recent Project: St. James Academy
St. James Academy of Solana Beach now boasts a new 116 kW system covering their rooftops and trellis. With savings of over 20% on day 1, the school will now reduce their energy costs, utility bill to SDG&E, and help the environment.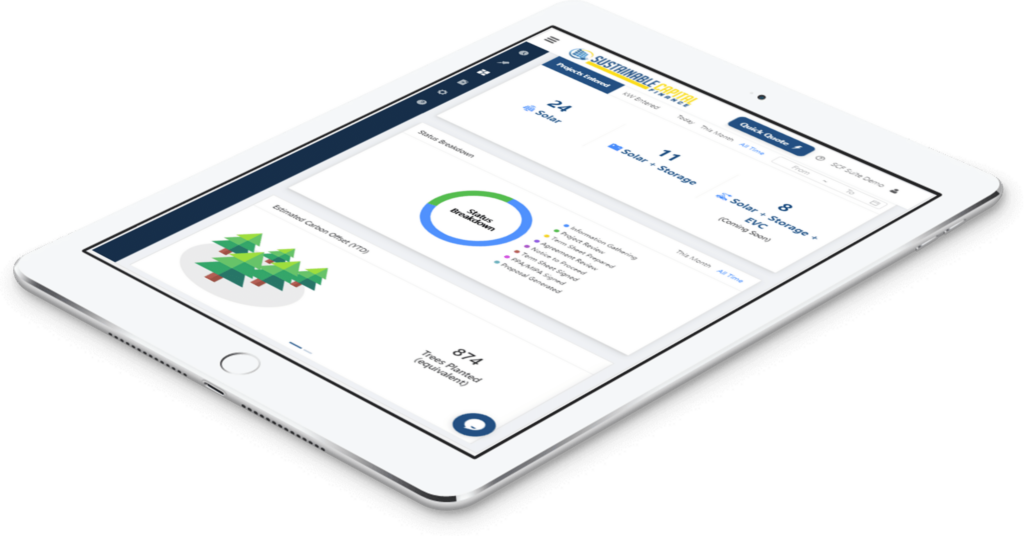 With just 8 project variables, receive indicative pricing in real-time.
Solve for PPA Rate
Solve for Build Cost
Solve for Lease Rates
Try several iterations
Identify economic viability instantly
As project parameters are input, documents & agreements can be auto populated, allowing for immediate download & use.
Sales docs
Term Sheets
PPAs
EPCAs
Diligence Checklist
A project checklist and existing file name architecture allow for an easy to use data room and an easy to manage project.