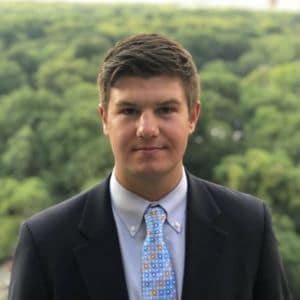 Mark is solar energy and finance professional with experience on both the quantitative, and sales sides of renewable energy development. He graduated with a BS in accounting in 2014 from Siena College where he played rugby and ran the school's ski club.
Mark worked as a territory manager for Key Bank's equipment finance group, executing loans and equipment leases for small to mid sized businesses in his territory of Cleveland Ohio. After 2 years Mark pivoted his career towards renewable energy, where he used his existing skills in finance and sales to develop solar projects. He took on a role with SunPower's commercial team as an analyst working on large solar carport projects for clients like Google, Apple, and Dow Jones. He joined SCF in Jan 2020 as an originations analyst, and helps solar developers/EPCs around the country secure financing for their projects.
Mark lives and works in Manhattan, where he is an active player for the New York Rugby Club. He also likes escaping the city to ski, surf, and enjoy the outdoors on weekends.