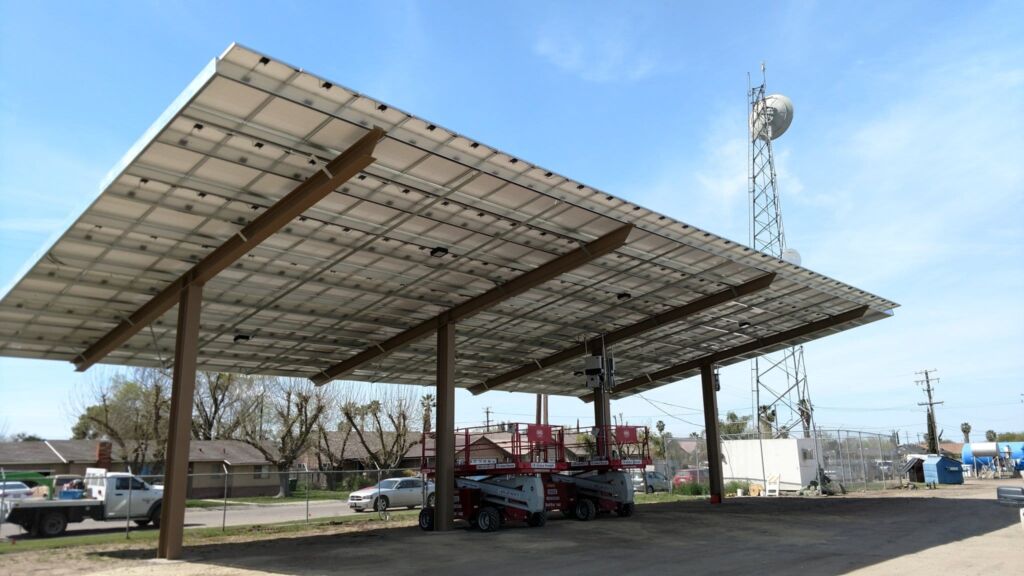 City of San Joaquin – 190kW
Located in California's Central Valley, San Joaquin is committing fully to renewable energy. Their fourth installation, located on the newly acquired Cherry Lane property houses a 113 kW solar array utilizing SunPower 435W PV modules and attached to racking engineered by RBI. The system, installed by Vista Solar is slated to offset more than 180 MWh of electricity annually and lock in their power rates for the next 25 years.
This system is coupled with the smaller, 16kW roof-mounted array at the Community Center. These are the fourth and fifth installations SCF has completed in partnership with the City of San Joaquin, totaling over 300kW. The portfolio will secure San Joaquin's energy supply while also providing energy savings immediately.