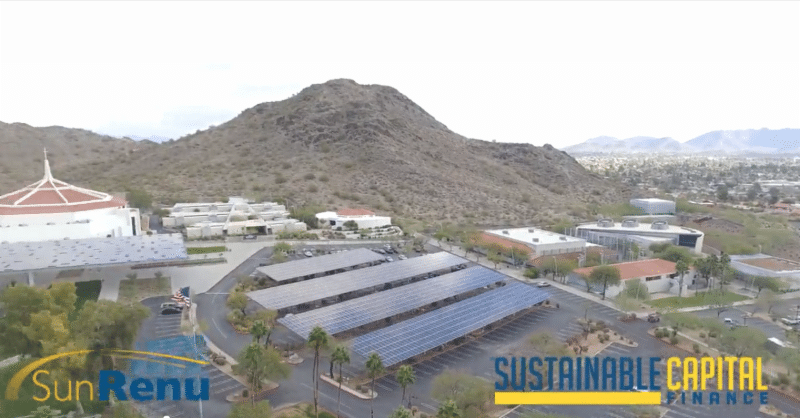 Dream City Church – Phoenix
Dream City Church in Phoenix, Arizona has complemented its most recent solar installation with an additional 604.8 kW solar carport. The third project in their three-site portfolio, the system will offset over one million kilowatt hours of annual usage.
The System utilizes Solectria 3-phase inverters and S-Energy 320W modules to deliver power to four separate meters on the campus. The carports provide shade to hundreds of parking stalls with 1,890 total modules on custom engineered steel structures. The fourth and final project in the church's portfolio, located at their campus in Glendale, will be online later this year, bringing the total installed capacity to 2.27 MW.