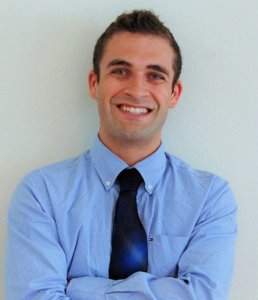 What are 3 words to describe SCF?
Creative, focused, entertaining
What do you like most about SCF?
Ability to mold and change processes, collaborating with other teams, and a friendly work environment.
What is your role at SCF? 
Working with solar developers & EPCs to create meaningful solar projects, Finding & developing PPA financing opportunities in the C&I solar space.
What career advice would you give for people trying to enter the solar field? 
Be patient as the solar industry has its ups and downs, but stay hungry, work hard, and develop relationships with industry professionals.
What professional accomplishment are you most proud of? 
Managing a marketing/sales campaign to encourage California public schools to explore energy storage as a way to improve their energy demand and sustainability goals.
What is the best book you've read?
The Quest: Energy, Security, and the Remaking of the Modern World by Daniel Yergin. Great industry insight with historical and cultural components.
What do you like to do in your free time?
I enjoy playing and watching sports, snowboarding & hiking, riding my electric skateboard through golden gate park, and drinking a nice sour beer.
You're a new addition to the crayon box. What color would you be and why? 
Succulent green, because on my desk there is a beautiful succulent garden that has some great color to it.
What's your favorite '90's jam?
I originally said "You Rock My World" by MJ but I see that its from 2001. Well I'm going to stick with that. Shamone
Superpower of choice? 
Teleportation