What are 3 words to describe SCF?
Tight-knit, Agile, and Talented.
What do you like most about SCF?
The team. SCF has worked tirelessly to assemble a multi-talented team armed with skill sets that blanket the solar industry (as well as the surrounding territory). We have team members who came from banking, construction, marketing, and sales. Everyone has a niche within the company and together we are greater than the sum of our parts. It doesn't hurt that everyone has a great sense of humor either.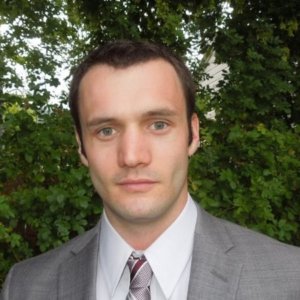 What is your role at SCF?
I manage developers, EPCs, and conduct diligence from a construction risk standpoint.
What career advice would you give for people trying to enter the solar field?
It is important to have a baseline understanding of every component of the industry. This includes sales, engineering, construction, client relationships, utility requirements, financial obligations etc. Even if only one of those areas is your focus, it will enable you to make informed decisions as well as anticipate pitfalls for your project or portfolio.
What professional accomplishment are you most proud of?
I started as an entry level installer and have worked my way up to the top of the solar food chain. I was also named a CohnReznick Capital Juniors in Energy Finance 30 under 30.
What is the best book you've read?
Development as Freedom by Amartya Sen with The Book of Laughter and Forgetting by Milan Kundera as an honorable mention.
What do you like to do in your free time?
I enjoy watching and playing sports, eco-tourism (off the beaten path), and sampling restaurants with my friends.
What are your hopes for the solar industry?
I want to see the utilities work with solar companies in order to optimize the grid to handle more renewable energy, and the solar companies to implement more storage into their systems to offset peak demand.
What is the best concert you've ever attended?
Vampire Weekend.
What has been your favorite city you've ever lived in and why?
Park City. I grew up there and was able to ski, bike, hike, and play team sports as much as I wanted.
If you could only drink one beer for the rest of your life, what would it be?
River Ale by Deschutes Brewery.