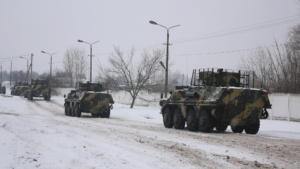 On February 24th, 2022, it became clear to the world that Vladimir Putin would not back down from his threat of a Ukraine invasion, sending global energy markets into a panic as Russian tanks rolled across the border. The ongoing conflict, lasting far longer than analysts predicted, could lead to a number of rippling effects across the renewable energy market, both positive and negative.
Negotiators of last year's COP26 climate summit achieved a tenuous victory, receiving pledges from governments around the world that would account for over 80 percent of global emissions on the path to net zero, with many committing to phase out coal power across south-east Asia and Europe. As the Financial Times reported:
The final deal between 197 countries contained an agreement to draw down fossil fuel subsidies, despite a fierce argument that broke out over whether coal should be "phased down" or "phased out". But the direction of travel was clear, said COP26 president Alok Sharma. "Countries are turning their back on coal," he said. "The end of coal is in sight. Four months on, the global energy picture has shifted significantly — and not in the direction Sharma and other COP negotiators wanted. Far from declining, coal use globally surged to record levels over the winter, causing emissions to rise, while clean energy installations fell below the levels needed to reach climate targets.
This season of setbacks occurred prior to the Russian invasion of Ukraine, which happens to be one of the worlds largest suppliers of various "energy transition metals", including nickel, platinum, copper, aluminum, lithium and palladium. Ukraine is also the largest supplier of "noble gasses" such as krypton and neon, crucial components needed to create semiconductor chips, found in automobiles and renewable machinery among other uses.
Prices for these materials have seen sharp increases since the initial invasion, which could cause setbacks for the solar industry as material prices increase across the renewable sector due to shortages.
It's not all bad news, however, as the long-term reaction to Russia's aggression may push countries around the globe to move towards severing their dependency on fossil fuels.
Renewable energy stocks saw large gains in the United States shortly after the invasion began, with oil stocks such as BP, ExxonMobil and Chevron remaining down.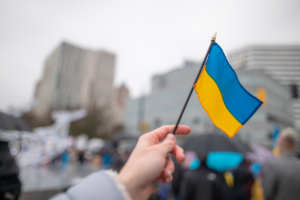 Many developing countries may see this conflict as a chance to market and more heavily push renewable energy as a means of breaking dependency on Russian oil and coal exports. As InsideClimateNews.org reported:
"I see an opportunity here as the economics for investing in renewable energy here in the Philippines might even be accelerated," Ceferino Rodolfo, the country's top trade official, said regarding the Russian conflict at a virtual meeting hosted by energy developers on Wednesday.
In fact, the International Energy Agency (IEA) issued a 10-point plan in March to reduce imported Russian gas by 63bcm, roughly half of Europe's yearly imports last year, by way of diversification. "We simply cannot rely on a supplier who explicitly threatens us," said EC President Ursula von der Leyen, unveiling the plan on March 8.
While it is still too early to tell whether the outcome of this tragic conflict will bring about a new wave of investment in renewables, the signs point towards a renewed interest in energy independence from leaders around the globe. As the New York Times reported last week:
"Analysts have said European countries can quickly reduce gas dependence with energy efficiency measures and ramping up renewable energy investments, which are already in line with Europe's ambition to stop pumping additional greenhouse gases into the atmosphere by midcentury. The conflict in Ukraine could fast-track some of that. It could also lead to what Lisa Fischer, who follows energy policy at E3G, a research group, called "a tectonic shift" — using renewables, rather than ample gas storage, to achieve energy security."
To learn more about how you or your clients can utilize solar energy to off-set expenses and lower emissions, simply visit our registration page or email our team at origination@scf.com.