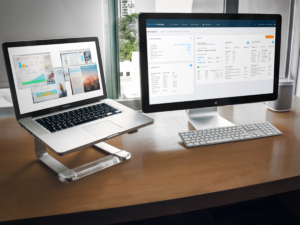 Sustainable Capital Finance (SCF) has recently launched an exciting new partnership with Energy Toolbase as the newest financing integration partner on the ETB Developer platform, a partnership that will enable ETB Developer users to quickly generate Power Purchase Agreements (PPA) financing quotes for commercial and industrial (C&I) and non-profit solar + storage projects directly from the platform, utilizing SCF's industry-leading PPA solution.
SCF's Aidan Keith-Hynes recently had the chance to chat with Matt Cimo, Manager of Platform Sales for ETB Developer, and ask him a few questions that might help familiarize existing SCF Suite users, as well as developers just now learning about this partnership, become more familiar with Energy Toolbase and the function and benefits of its ETB Developer platform.
Aidan: How would you summarize Energy Toolbase, and the ETB platform for an SCF Suite user who is unfamiliar with what ETB does?
Matt: Energy Toolbase is an industry-leading software platform that provides a cohesive suite that allows developers to model, control & monitor solar + energy storage projects. Our product suite consists of ETB Developer, the gold standard for utility rate & financial analysis of solar + storage projects; Acumen EMS, our controls software that optimally deploys storage assets in the field; and ETB Monitor, giving real-time insights into the operational performance & savings of your solar + storage systems. We're a leader in the commercial solar and energy storage space and have thousands of developers utilizing our products to get their projects deployed.
Aidan: In your opinion, what are some of the most exciting aspects of ETB's new integration with the SCF Suite?
Matt: The integration's ability to instantly retrieve real PPA pricing on a project you just built is amazing and the fact that energy storage is incorporated into their PPA model is a game-changer for quicker proposal generating and getting deals to the finish line. Historically, developers didn't know what metrics to use for a PV+ESS PPA model because a PPA is tied to PV Generation, then you have ESS providing savings and additional cost on top of that which created confusion and created a "stopped the train before it ever left the station" scenario.
Aidan: How will this integration expedite the solar project development process for users?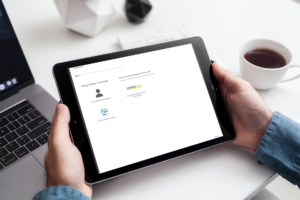 Matt: It drastically speeds up the process. It eliminates the "shopping around" for financing options step which often takes a lot of time. Most developers that know a PPA would help their project, but unfortunately don't understand how to financially model it, or where to even start looking. Our integration solves that problem with the click of a button with our direct connection right to SCF.
Aidan: How will ETB evolve in the coming years, particularly around software integration offerings?
Matt: When you work in the SaaS (Software as a Service) industry, the sky is the limit. I can envision more financial integrations and more Energy Storage Integrations that will give our user base more variety to choose from that satisfies specific market needs. All of our users are different and have different needs when it comes to projects and these integrations are critical for finding a solution that works for them without leaving our platform.
Aidan: One challenge that comes up for a lot of our developers is whether to add storage or not to a particular project. Could you describe how the combination of using ETB's platform paired with the SCF platform can speed up this analysis process?
Matt: The challenge boils down to two things: understanding and quantifying the value storage brings to a project and then matching that project up with a company that serves the needs and best interests of that project. ETB handles the modeling, analytics, controls, and monitoring and then SCF steps in and provides an instantaneous financial solution. Our users have support from ETB and SCF every step of the way.
Aidan: Does ETB have any plans about adding Electric Vehicle Charging analysis to their platform in the future?

Matt: Conversations about EV Charging are coming up more and more often. It's absolutely on the list of new features to be rolled out in Energy Toolbase so that our users can easily simulate an increased consumption profile by easily adding one or multiple EV Chargers to the proposal. We encourage our users to reach out to your dedicated account manager if there are any questions about how to model this in Energy Toolbase.