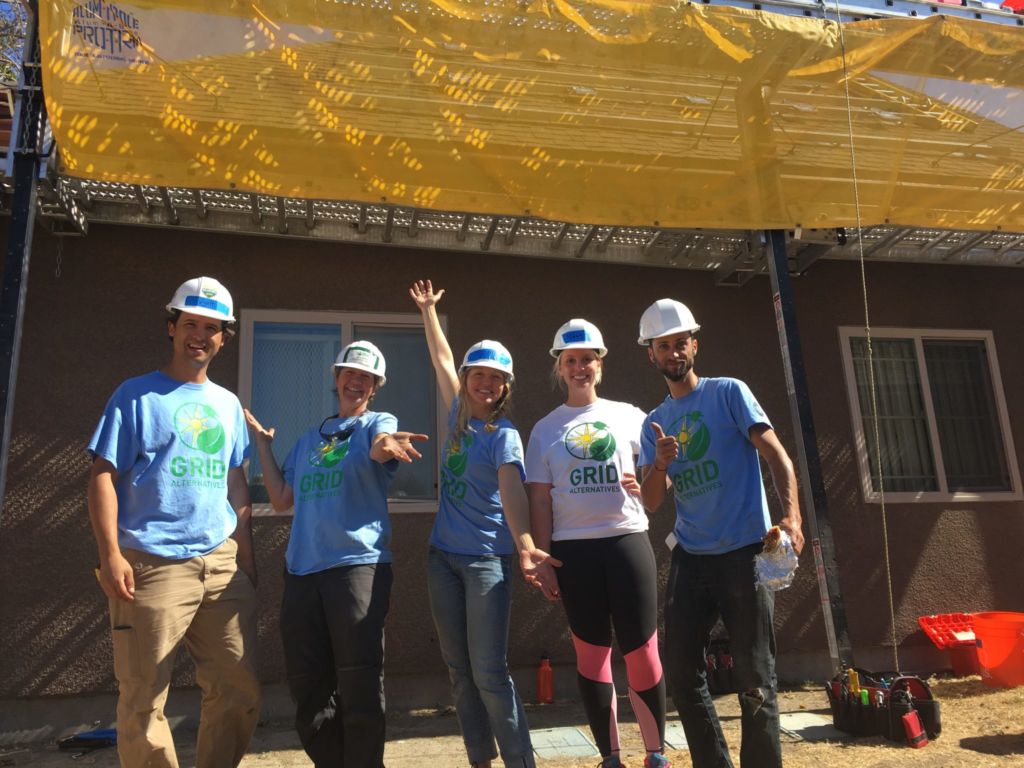 On October 11th, Sustainable Capital Finance's Maggie Parkhurst participated in a GRID Alternatives Women's Build or "WE Build" event, in Richmond, California. This series of community focused solar panel installations is organized by the friendly and knowledgeable crews from Grid Alternatives and Solar Corps. "This experience showed me how a solar installation can positively affect the community. It took our group only one day to install the panels but the system will have a lasting positive impact on the homeowner's quality of life and the environment." – Maggie Parkhurst
GRID Alternatives is a solar nonprofit headquartered in Oakland, CA. Their mission is to give on-site job training while providing underserved homeowners with free or reduced price solar systems. The Women in Solar initiative aims to bring more women into the solar industry through on-site training, solar education and leadership opportunities.
GRID Alternatives provides important services for community members and useful skills for people trying to enter the solar workforce. SCF is excited to participate on future GRID projects and continue to support Grid Alternatives' mission!
For more information on GRID Alternatives check out their site!