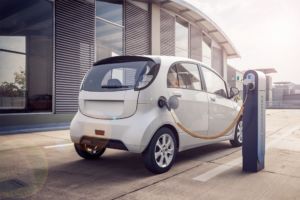 With rising gas prices and increased concern over environmental impact, electric vehicles are continuing to ramp up in popularity across the nation. As electric vehicles (EV) have also started to become more affordable, it seems they could potentially account for almost a third of new car sales before the next decade is over.
One of the greatest limiters on EV growth, however, is a distinct lack of charging infrastructure relative to vehicle adoption. There are many reasons for this deficit, such as development challenges involving costly, and lengthy electrical upgrades out of date technology making some stations obsolete, and uncertainty over electricity prices. As a result, many new and emerging markets face growing pains when EV adoption hits a critical mass, as drivers find themselves unable to charge their vehicles at locations away from home.
The Benefits of Installing DC Fast Charging Stations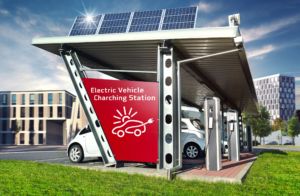 Property owners are at a unique advantage, in their ability to be among the first to install EV charging at their locations. Several programs currently exist to help businesses install DC charging, which may not be available in several years once charging capacity has caught up to the number of vehicles in most markets.
Being one of the few businesses in an area to offer charging stations can not only attract new and repeat customers to locations, but it can also bring in new tenants or retain existing ones. Depending on the goals of the business, charging stations could bring in new revenue streams, as well as help meet mandated environmental goals.
Studies have shown that shoppers spend more time at locations with chargers, and often prefer to frequent sites offering EV charging regardless of whether they own an electric vehicle. By standing at the forefront of EV adoption, businesses can make their core values known in a visible manner.
How a Microgrid Solution Can Help Solve Common Issues
As extreme weather patterns across the country have caused problems for several energy grids in states such as California, microgrids have begun to gain acceptance as a solution. For EV charging specifically, microgrids paired with a solar + storage solution can solve problems such as utility interconnect delays, infrastructure upgrades, and potential demand costs.
Many existing grid infrastructures are difficult to properly connect to EV charging stations. With a microgrid solution, such as in the below diagram, reliance on an outdated electrical grid is no longer an issue. Energy from the attached solar panels can power both EV charging stations as well as paired battery storage. With an appropriately sized solar array, a business can rely on the majority of its energy coming from this microgrid solution, cutting energy costs significantly. With better utilization data and an upgraded infrastructure, grid interconnection in the future is feasible as well.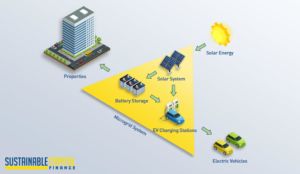 These microgrid EV charging systems are considerably faster to install, as the system does not need to be attached to the local utility grid. Without the concern of interconnect delays, businesses can access savings far more quickly.
Additionally, in many larger urban areas, microgrids may be a necessity due to a lack of sufficient power for EV charging. As microgrid solutions bypass this issue entirely, there are likely to be far fewer zoning and utility issues during the approval process.
SCF and EV Charging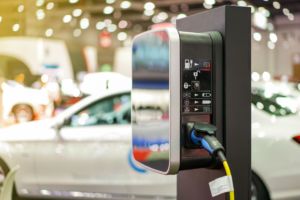 SCF currently offers an EV charging program in which property owners can install stations at their locations for free, while a separate electrical meter will be installed for the charging stations to ensure that the cost of electricity utilized will not be paid by the property owner or tenant.
Suitable property types such as retail locations, office buildings, campuses, apartments, and roadside areas are potentially eligible for these charging stations.
For more information, please contact SCF today to discuss how your business or client could benefit from a solar EV charging microgrid.