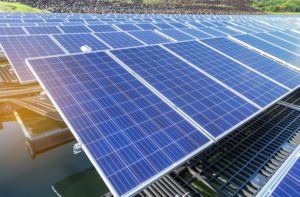 Of all the states currently supporting solar development, few can boast a program as aggressive and sophisticated as the Solar Massachusetts Renewable Target (SMART) program. The last time we wrote about the program, it had been just recently finalized and was in the process of seeking preliminary sign-ups. Now that the program has seen immense activity, this article will look into its progress to date, recent developments, roadblocks, and ways that Massachusetts solar developers can better utilize the SMART incentive.
Current Progress
As a quick recap, SMART is a solar incentive program intended to support long-term, cost-effective solar development in the state. Replacing its predecessor, the SREC II program, the program is intended to help the Commonwealth build up to 1,600 megawatts (MW) of solar generation capacity. Divided over eight "capacity blocks" of roughly 200 MW each, qualified projects will benefit from tariff-based payments over the next 10 to 20 years, dependent on the array size. Other factors will affect project payouts such as compensation rate adders and subtractors which depend on project criteria such as battery storage inclusion, location, and whether the project serves low-income users.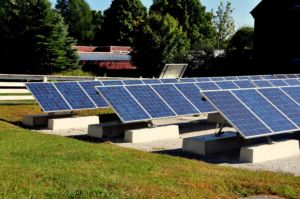 The program has received approximately 11,300 applications for more than 1,000 megawatts (MW) of capacity, resulting in waiting lists for large projects in most of the 5 defined territories. The state currently hosts around 2,500 MW of solar generation capacity or about 6 percent of Massachusetts' electricity needs. During the past five years, the cost of solar in the state has decreased by roughly one-third, resulting in over 10 percent of the Commonwealth's energy sourced from solar. However, the state Department of Energy Resources expressed concerns over current progress in its review in fall 2019.
According to Sean Garren, Northeast Senior Director for Vote Solar: "Without an increase of at least 3,200 MW to the SMART program, the Commonwealth risks falling short of its own renewable energy and decarbonization requirements, incrementalism that our communities and climate cannot afford. We look forward to working with the DOER and other stakeholders to rethink the current proposal so that Massachusetts can once again become a national leader in solar development, clean energy jobs, and climate action.".
Recent Developments and Roadblocks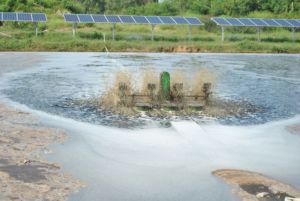 One of the major concerns among solar proponents currently is an upcoming merger between NSTAR Electric and West Massachusetts Electric Co. (WEMCo). Regulators have proposed combining both of their territories, dropping the number of SMART territories to four. This new, combined territory would include large sections of southeast Massachusetts and greater Boston, as well as western Massachusetts, a territory nearly maxed on incentive use. Critics of this move worry that it will hurt low-income communities in the eastern section of the state. This merger could change many financial assumptions that developers plan their projects around, causing confusion in the market.
SMART is currently undergoing a program review, during which several changes and revisions will likely take place. One proposed change would boost the effect of "adders", further encouraging development in areas such as brownfields, landfills and dual-use agricultural systems. Another proposal has called for projects above 500 kW to be required to include a battery storage component.
How the SCF Suite can Help Mass Developers
Regardless of how the previously mentioned review concludes, one of the main issues faced by developers and financiers in the state is uncertainty in a number of changing factors. Calculating these variables can be quite difficult from a project economics standpoint, and can often slow down the development of larger projects.
By using the SCF Suite to quickly price,plan and manage projects, developers can accelerate their workflow and navigate the impact from events such as the NSTAR/WEMCo merger more efficiently. The SCF Suite includes tools specific to SMART; to learn more about these features and how they can help your solar development needs, please reach out to our team today.