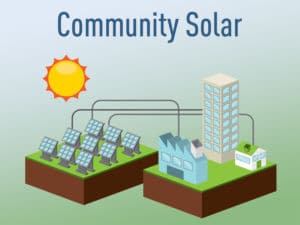 While the solar industry has experienced a record-setting first quarter in 2019, one sector of the industry is receiving more focus than ever before: community solar. 
What is community solar? Often referred to as a shared solar power plant, or solar garden, community solar is a collection of companies, institutions or households that share electricity from a solar generating facility. Owned by either the community itself or a third party, the system often proves a desirable option for companies or communities seeking clean, lower cost energy. 
Many buildings or complexes can be unsuitable candidates for solar for several reasons – tenants often rent or lease facilities, are not in a suitable position to receive adequate sunlight (due to trees or other surrounding buildings), or they lack sufficient roof space for solar (think high rises). Community solar has many benefits, such as the ability to bring clean energy to lower-income communities and the ability to pair with microgrids & storage for a more efficient and reliable grid.
Why Is Community Solar Trending Now?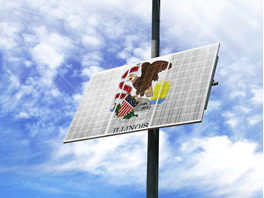 With 43 states hosting community solar projects in 2018, and the total amount of generation expected to jump over 3 gigawatts in the near future, community solar is now growing at a faster pace than ever. Both interest and awareness have also continued to increase, with Google Trends showing a sizeable jump in related searches over the last few months. 
What is spurring all this intense interest? There are a number of states that have passed legislation to expand community solar programs: 
California: While community solar is not currently a focus, the Public Utilities Commission recently approved two programs to address this. Some communities such as Oakland have seen their first community solar projects of late. 
New York: There have been many exciting advancements in this state lately, including the New York PSC capping early termination fees for community solar projects, as well as the NYSERDA revealing their "Solar for All" program. 
Illinois: Continuing the state's rise in becoming a renewable energy leader, the legislature proposed a new "Path to 100" bill which would support 2.4 GW of community solar projects. Almost 2 GW of projects were submitted to the Illinois Power Authority in February, showing a significant increase in interest across the state. 
Colorado: A newly proposed act would help community solar grow in popularity, as well as remove requirements on users living in the same counties. 
Massachusetts: The state's most significant community solar farm completed installation in March, with 7.1 MW of solar as well as 3.3 MWh of storage. In addition, the recently enacted SMART incentive program heavily incents developers to build community solar farms there. 
Maryland: The state's community solar pilot program was recently extended to 2025. 
New Mexico: The state's House of Representatives passed "The Community Solar Act" in February. What sets this act apart is the fact that it includes American Indian tribes, nations, and pueblos in the bill. 
Florida: After Florida Power & Light's planned community solar project is completed, at 1,490 MW it would become the largest in the country and more than double the nation's existing community solar capacity. 
New Jersey: A three-year pilot program was recently approved by the state's Board of Public Utilities. 
What's Next for Community Solar? 
Native American Tribes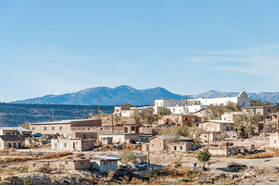 Native American lands can provide nearly 17.6 terawatt-hours (TWh) of potential solar power. Considering the sum of U.S. utility-scale generation was 4.2 TWh in 2018, this is an incredible amount of potential for what are often communities with unreliable access to clean energy. 
Federal funding has assisted some tribal communities in accessing renewable energy; however, a combination of public and private funds has become a more practical approach to capture solar potential in these communities. 
A few examples of this type of public-private partnership include California's Chemeheuevi Tribe, which recently finished a solar microgrid to power its community center, preventing regular power outages and fighting against rising energy prices. The tribe also completed a new multi-family solar array. Another example is Colorado's Ute Mountain Tribe, which recently started work on a 1MW Community Solar project that will cover the tribe's 100% renewable energy target.  
Low-Income Communities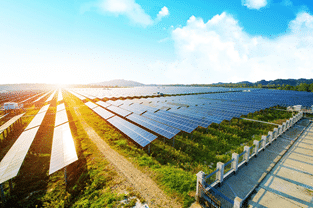 Community solar provides access to renewable energy for low-income communities, removing split incentive barriers, and saving money for customers. In California, the California Department of Community Services and Development (CSD) granted $4.4 million for GRID Alternatives to install two community solar pilot projects in Contra Costa and Riverside counties. 
"CSD is excited to have the opportunity to pilot new program models like community solar to help ensure that the investments the state is making to fight climate change continue to benefit all Californians," says Linné Stout, CSD director. "The innovative projects that are being funded under the Community Solar Pilot Program will deliver financial savings to low-income households that otherwise can't be served by existing solar programs while also reducing greenhouse gas emissions." 
These programs also offer a new option for Municipalities trying to meet clean energy goals while allowing them to target low-income communities in an impactful way. 
Why Choose SCF for Your Community Solar Project? 
With a considerable amount of experience working with community solar developers and other large entities such as municipalities, school districts, and more, SCF is the ideal finance partner for community solar projects. 
SCF is actively acquiring community solar projects from developers at various stages of development. Contact us now to learn more.