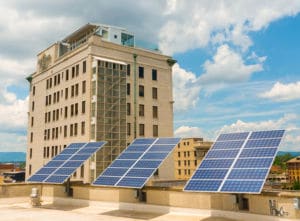 As solar adoption continues to increase across the country, many federal and state tax codes are supportive of this growth in both the private and commercial sectors. While substantial tax credits help home and business owners to afford solar installations, the nonprofit sector has been largely ignored by renewable energy legislation. The largest of these, the Federal Investment Tax Credit (ITC) offers a tax credit worth 30 percent of the total system installation cost. Nonprofits, unable to directly participate, face extended payback periods and lower savings across the board when attempting to finance a solar array.
This is a notable issue when considering the renewable goals set by many states such as California, even if only looking at the three largest types of nonprofits:
Churches – In the U.S. there are an estimated 350,000 such buildings
Municipalities – Assuming each municipality consists of 5 buildings, the 20,000 local governments in the U.S. host approximately 100,000 buildings total
Public Schools – There are an estimated 100,000 public schools, consisting of a number of large buildings, including administration and transportation centers
These facilities contribute significantly to fossil fuel usage, with little to no conventional incentives to encourage solar adoption. This is why commercial solar PPA providers such as Sustainable Capital Finance have stepped up to provide these organizations with equal footing when trying to adopt solar. Nonprofit types and associated solar PPA benefits & considerations include the following:
Houses of Worship
Religious institutions are often a prime candidate to adopt solar power for a number of reasons, such as ample roof and parking space. A solar array can also provide value by displaying the institution's commitment to the environment, and its efforts to responsibly manage finances & lower costs.
While some religious entities will attempt to finance solar through member contributions, a PPA can provide financing far quicker and more reliably, without costing the organization anything up front. For congregations lacking large amounts of liquid capital, a PPA can be the perfect means to counter rising energy costs.
Municipalities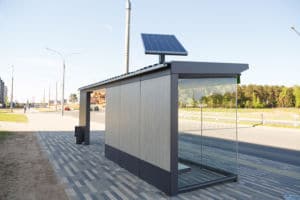 Many local governments foot a massive power bill, between government, court, transportation and administrative buildings. These facilities also often host large amounts of parking space, which could easily be converted to solar arrays in order to offset much of the facilities consumption.
Many municipalities across the country are seeking any means possible to lower budgets, but find themselves lacking any realistic means of funding a solar installation. PPAs are a perfect solution for these tax-exempt entities, especially considering how difficult it can be for a small government to find space in its budget for a large-scale solar project.
Measures like solar adoption can also be very impactful on both voter goodwill and employee satisfaction, providing a tangible benefit to the facilities in covered parking, as well as a concrete milestone to show constituents.
Schools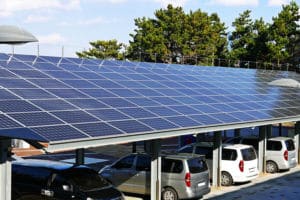 Educational institutions such as schools, universities, administrative & transportation centers have been adopting solar faster than ever in the last few years. Organizations such as SCF have increasingly streamlined the solar PPA process, making it easier than ever to show environmental commitment to both board members and parents.
While private schools have access to tax credits such as the ITC, public schools have historically had a difficult time accessing solar project funding. As state school budgets have continued to tighten, PPA financing stands out as one of the best ways for a public school or college to quickly finance a solar project.
With plenty of roof and parking space, as well as sports fields and other large open areas, many schools have the potential to more than cover its entire power bill with solar.
SCF and Nonprofits
Sustainable Capital Finance has been serving the nonprofit sector from the start, believing that these organizations deserve an easier and more cost-effective method to access solar power. SCF can help obtain solar financing for Nonprofits with a fast, reliable, low-cost solution.
To learn more about SCF and its offerings, please reach out today.