While an increasing number of businesses, non-profits and households are taking advantage of solar programs each year, many policymakers have passed state legislation to ensure these programs also benefit those most in need. Reports have shown that renewable energy portfolio standards, as well as community solar programs, can help greatly in supporting low-income households.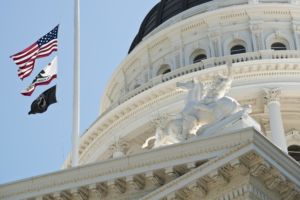 Some models, such as the one recently adopted by state regulators in Connecticut, task utilities, rather than solar developers, with ensuring the inclusion of lower-income customers in shared solar programs. This model is intended to improve access to solar for lower-income subscribers through vastly simplifying the sign-up process. The two utilities, Eversource and United Illuminating will be tasked with identifying low- and moderate-income subscribers within their territories that fit the criteria for shared solar projects. These subscribers will then be automatically enrolled, receiving a credit on their monthly electric bill for their share of the energy generated. In this case, customers will be given the ability to opt-out whenever they choose, an approach that will help to overcome the challenge many solar companies have faced in identifying and enrolling qualifying low-income customers that could potentially benefit.
In a recent turn of events, the California Solar Mandate was altered to allow for the Sacramento Municipal Utility District's Neighborhood SolarShares Program to build out community solar arrays in place of traditional rooftop PV systems. While some opponents have argued that this will result in less residential solar + storage creation, supporters claim that the option to provide a community solar solution in place of rooftop will result in more choices and availability for low-income homeowners.
The above examples are representative of the various approaches from state to state. Perhaps one day regulations will be unified, but for now, the landscape is ever-evolving with different measures attempting to balance income inequality through clean energy access.
Why Clean Energy Legislature is Important for Lower-Income Households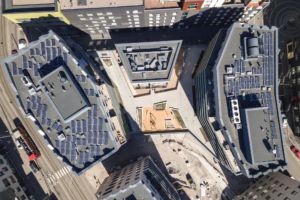 Access to solar for lower-income households is clearly important; energy bills are often a much greater percentage of these families' monthly budget than most. More importantly, disadvantaged neighborhoods are often proportionally at a higher risk of suffering from air pollution and other byproducts of fossil fuel production. This is often the case due to the proximity of lower priced housing to refineries, industry centers and freeways. In essence, lower income communities are both the most affected negatively by dirty power and have the most limited access to clean energy.
While it is important to ensure that clean energy is available to these communities, it's also vitally important that the policies in place prevent landlords from abusing the system, such as raising rents to capture the decrease in utility payments. A report by the Interstate Renewable Energy Council goes into more detail on many of these obstacles, as well as some potential solutions.
The success of these programs and subsequent initiatives, it will come down to the continued improvement of state policies, with robust actions, to ensure all communities and businesses are provided equal access to solar energy adoption.