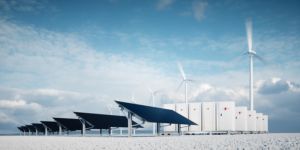 California realized a record-breaking achievement this summer: 1 million solar roofs. Former Gov. Arnold Schwarzenegger, responsible for setting this initial goal, credited the achievement to aggressive rebates in the California market. With climate change becoming a growing concern, however, many clean energy advocates are looking for the next big push in the solar market. The next frontier, according to many industry leaders, will likely be battery storage, a rapidly improving technology that can help to solve the largest issue faced by solar energy: intermittent generation.
Many activists are now calling for a rebate program to address the battery storage market, similar to the push for rooftop solar which brought California massive success. While there is currently a program (SGIP) in place which provides rebates for storage, additional rebates or subsidies spurred by activist and voter demands as well as industry pressure could kick start the energy storage market in California even further.
First Steps: At-Risk Customers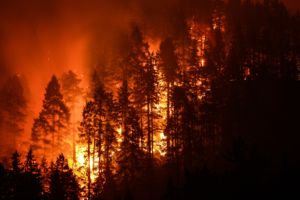 Wildfires and the blackouts caused by their destruction have become one of the major drivers of storage implementation in California. Regulators have recently proposed shifting the role of the state's Self-Generation Incentive Program (SGIP) toward a new goal: providing battery-solar backup systems to customers most at risk from blackouts caused by wildfires.
The continual threat of power outages, in addition to major shifts in regulatory policy in California, is expected to result in increased storage deployment in 2020. While most of this growth will likely happen in the residential solar sector, adoption rates are expected to follow in the C&I sector, as businesses affected by blackouts and increased peak energy prices, look to battery storage as a potential solution.
Solving Revenue and Cost Issues
The main roadblock to storage implementation is still the high cost of both the equipment and installation ; however many utilities have begun to see value in battery storage as a means to offset previously mentioned peak generation prices. Some utilities are even looking to storage to defer future investments in power plants and substations.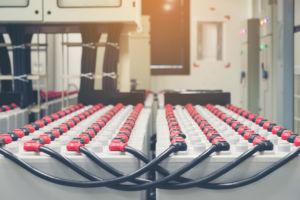 Commercial customers may be surprised at the number of options available today from a variety of vendors offering storage solutions alongside PV arrays. While many may have assumed a battery solution out of their price range, or too expensive to be worth investing in, financing mechanisms such as solar PPAs are now beginning to include solar battery storage in their offerings, eliminating upfront cost for C&I off-takers.
Back when batteries were even more costly, installers and financiers were unable to justify their inclusion in PPA deals. Over the past decade, prices have fallen almost 90%, however, and are predicted to cost just $8 to $14 per MW-hour by 2020, or roughly one cent per kW-hour.
SCF and Solar Battery Storage Solutions
In addition to SCF's standard PPA offerings for solar, our team is now able to provide assistance for developers looking to bring both solar and battery storage solutions to their clients. Please contact us today to learn how you can utilize the SCF Suite to help include storage in your solar solutions.