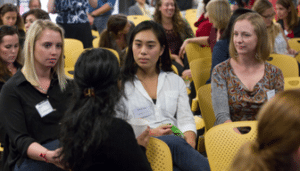 The 4th annual Women in Cleantech Talks takes place Saturday, November 4th, 2018 at the Google campus in Mountain View. 2016 was the first year that SCF was represented at the event, and the company is looking forward to another insightful day filled with speakers from various clean tech companies across the nation.
The Ted Talk-style event hosts industry leaders from companies such as Google, Namaste Solar, oPower, and Levi Strauss & Co. Each speaker spends roughly 15 minutes on topics including personal experiences, industry news and trending clean tech topics. This year's highlighted  talks include: Making Demand Response Fun, Cities in the Circular Economy: The Role of Digital Technology, and What California's Climate Change Investments Mean For Your Business.  The full day event ends with a happy hour and networking. To purchase your tickets for the event click here.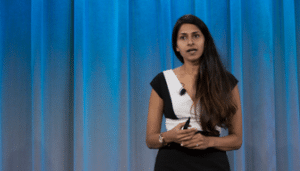 The Women in Cleantech and Sustainability group regularly hosts events across the Bay Area that focuses on the advancement and retention of women in the Cleantech industry.  SCF's Maggie Parkhurst is an active member of the group and recently participated in their mentorship program. If you are interested in meeting with Maggie at the event to learn more about SCF, she can be reached at Mparkhurst@scf.com
You can find a full listing of Women in Cleantech's upcoming events here: http://www.womencleantechsustainability.org/events.html
About Sustainable Capital Finance:  Sustainable Capital Finance (SCF) is a third party financier & owner/operator of commercial & industrial (C&I) solar assets and is comprised of experts that specialize in structured finance and solar development. SCF has a vast network of EPCs and Developers across the US that submit project development opportunities through SCF's cloud-based platform, the "SCF Suite". This allows SCF to acquire and develop early to mid-stage C&I solar projects, while aggregating them into large portfolios.
SCF has standardized the diligence and transaction process, thus creating cost-efficiencies and risk mitigation, in order to solidify the C&I marketplace as an investment-worthy asset class. For more information, visit https://scf.com. Connect with us on Twitter at @SCF_News and follow us on Linkedin and Facebook!