Last year we detailed several types of non-profits that can benefit significantly from solar, including Houses of Worship, Municipalities and Schools & Universities. While these are some of the most common types of solar off takers, there are many businesses that can benefit greatly from a solar PPA. In this article we will look at some less common off taker types, and why solar might be a great fit for them.
Golf Courses & Country Clubs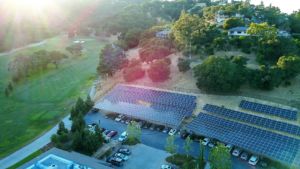 These kinds of businesses often have significant energy costs associated not only with powering the facilities but with the regular watering that is necessary to maintain the grounds. These irrigation costs are often one of the main reasons a course will consider going solar, as it requires them to consume a considerable amount of energy throughout the entire year.
Another benefit to solar, or a solar plus storage solution, is the ability for these courses and clubs to avoid unpredictable electricity prices during peak season or spikes. Many local utilities can increase charges without notice, making an investment in solar a safe bet against rising prices.
Those clubs and courses that hold a nonprofit status can see even more benefit from a solar PPA, especially when working with companies like SCF who can monetize tax incentives such as the Investment Tax Credit (ITC) while passing on those savings to the off taker.
Casinos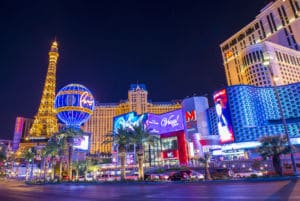 Despite occasional hefty exit fees when parting with utilities, the prospect of banking on solar remains an ever more enticing option for many casinos. As most casinos are 24/7 businesses, they often consume considerably more power than similarly sized businesses, operating a large amount of lighting and machines around the clock. Some casinos in the southwest have already installed impressive arrays, such as MGM's 100MW facility near Las Vegas, which will power its 13 facilities in the area.
In tribal areas, solar microgrids, which were originally intended to power casinos and other vital operations, have proven invaluable during utility shut-offs intended to prevent wildfires. One solar microgrid located near Eureka, CA kept the local gas station open for locals to refuel vehicles and home generators, as well as providing local health services with diesel. This kind of energy resiliency is key in more remote tribal areas, especially as wildfires become an increasing risk.
Residential Care and Senior Living Facilities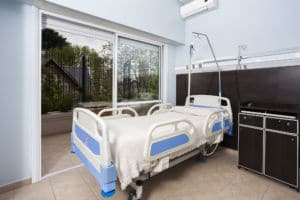 These kinds of facilities typically have 24/7 occupancy, resulting in vast energy use around the clock. In addition to regular energy needs, these facilities can often include large equipment such as laundry and food preparation facilities.
While it is often very case dependent, given the varying size of the kinds of facilities, many larger care centers can be an ideal off taker due to ample roof and parking space. Care facilities and senior living communities can also attract future residents, who may care deeply about supporting businesses that share their environmental concerns.
If you are interested in learning more about how SCF can help make a solar array possible for one of these off taker types or others, please reach out to our team today.