Storage has long been hailed as the "Next Big Thing" for the renewable energy market. This pronouncement has been around for the past decade or so, but as we look around the Commercial and Industrial (C&I) market, it is still not being deployed at scale. In this blog, we will cover some of the pitfalls that have stymied adoption of this critical technology and conditions that are evolving to finally make The Next Big Thing a reality.
Pitfalls for Energy Storage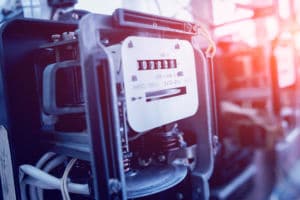 One of the primary issues making storage a challenging technology to deploy is predictability of energy savings. Within the California market, the primary revenue driver for storage implementation is demand shaving. Demand shaving is based on the idea that if a storage device provides energy during "Peak Load" periods during the month when a facility is using its maximum amount of energy, then the storage device can reduce these load peaks, resulting in substantial energy savings to the energy consumer. The problem is that these peak load periods often shift from month to month depending on a number of factors including weather and how the facility uses power in the first place. In the past, storage providers had limited capacity to model and predict these peak loads and to be able to offset them consistently during each monthly billing cycle, which led to significant swings in month to month savings.
Historically, another issue for the storage market has been cost. When battery storage devices were initially introduced, the costs were above $2,000 kWh of storage capacity which translated into less than optimal financial returns for both energy consumers, and for investors as well.
Lastly, utility providers used to bill their energy consumers almost exclusively on a dollar/kWh basis, with a small percentage of each month's bill going to demand charges. This meant that while energy storage devices could substantially offset demand charges, as a percentage of the total energy cost, the savings they could provide would be relatively limited.
How Conditions are Changing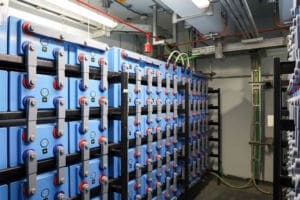 In the past several years, storage providers have adopted new machine learning algorithms that allow them to track a facility's usage and by comparing that usage to other facilities that are used for similar purposes, to predict when a facility's demand will typically spike and the magnitude of that spike. By doing so, the ability of today's energy storage systems to provide predictable savings has increased dramatically.
Additionally, the cost of energy storage has continued to decrease year after year. Typical energy storage systems are currently priced in the $500-700/kWh range. This dramatic reduction in cost allows for significant reductions in payback periods for these systems, and improved financial returns as well.
However, one of the biggest changes that has taken place in the past ten years is a move by utility providers in California to shift energy bills from primarily kWh-based pricing to a much higher percentage of demand-based pricing. Many C&I energy consumers within SCE and SDG&E territories are paying as much as 35-45% of their energy bills in the from of demand payments. This has allowed the adoption of energy storage to much more significantly impact a customer's energy savings.
Conclusion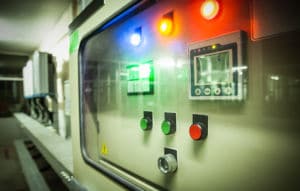 The confluence of all the above factors has made storage a much more viable technology within California. SCF has seen a dramatic uptick in solar + storage projects over the past 18 months. For a substantial portion of the projects that have been reviewed, the addition of storage has improved the financial viability for these projects and made them more attractive for the facility owners. The incentive dollars provided by the Self Generation Incentive Program, and the newly announced Resiliency Self Generation Incentive Program, only improve the potential savings generated by storage systems.
SCF believes that the energy storage market is poised to increase dramatically over the next five years and offers solar + storage PPAs to support its installer and developer partners. If you are interested in learning more, please contact our O&A team.