After receiving a record number of votes and a substantial majority in the electoral college, former Vice President Joe Biden is now President-Elect Biden. The seasoned politician will be met with a divided Senate, the tie-breaker vote to be determined by Georgia's dual runoff elections in January. Despite hopes that his past relationships in the Senate could make working with a potential Republican majority possible, if Biden is to enact his policies in full he will need to rely on either a Democratic win in Georgia or attempting to leverage the same executive powers that President Donald Trump utilized throughout his term.
Renewable energy advocates should still maintain some hope in the case of a Republican Senate majority, however, as solar and wind incentive programs do not tend to see the same political polarization as climate change legislation as a whole. Right-leaning states such as Texas have hit a turning point in terms of solar over the last 10 years, and many voters and politicians who may have opposed solar legislation in the past are now realizing the economic benefits.
Extensions of the ITC and PTC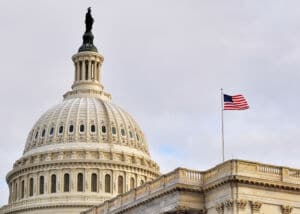 Priority number one for both the solar and wind industries under the Biden administration will undoubtedly be an extension of the safe-harbor deadlines for the solar Investment Tax Credit(ITC), and the Production Tax Credit (PTC) for wind. This could be very attainable, as the deadline could potentially be extended by the treasury alone, without the need for a Senate bill.
The secondary priority for clean energy lobbyists will likely be to allow renewable projects access to refundable "direct pay" credits, helping offset lower tax liabilities for tax equity investors during the economic downturn caused by COVID-19.
Both measures are seen as relatively revenue-neutral and could help to differentiate these requests from more politically polarizing proposals such as the Green New Deal and other house bills.
The CEO of the American Wind Energy Association, Tom Kiernan stated: "Making these adjustments to existing tax credits would provide the industry the flexibility needed to accommodate COVID-19 delays, without costing the federal government any additional money," when speaking shortly after the passage of the first stimulus package in March.
Biden's Climate Change Plan & Energy Storage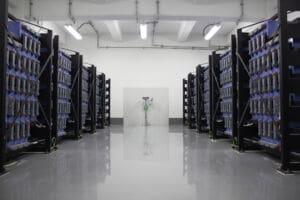 Day one of the Biden administration will likely include moves to rejoin the Paris climate agreement, reversals of actions taken by the Trump administration to lower auto and appliance efficiency standards, and direct federal agencies to purchase clean energy. This plan would likely take some guidance from the 100-day plan outlined by the Solar Energy Industries Association (SEIA), which lays out several clear goals and steps that the administration could follow to put America on the path to 100% clean energy.
Some of the items from this SEIA plan could be incredibly impactful on the future of the U.S. solar industry, such as their suggestion for an energy storage Investment Tax Credit:
"To reach and surpass our goal of 20% of electricity generation from solar energy by 2030, The U.S will need to add energy storage to increase the availability of solar as a variable resource. The Investment Tax Credit as currently enacted makes energy storage installations eligible if it is installed at the same time as a solar energy system. With more than 2 million solar installations already installed in the United States, however, retrofits and increased deployment in general, are needed. SEIA supports standalone energy storage systems qualifying for the ITC, through policies like HR 2360/S 1142, the Energy Storage Tax Incentive and Deployment Act (Doyle, Heinrich, Gardner)".
If the Biden administration successfully passed legislation to allow ITC benefits for retrofitted storage, it could spark a massive wave of storage projects.
EV Charging in the Biden Era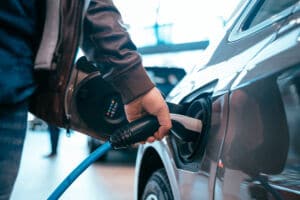 Another big piece of Biden's proposed plan includes support for electric vehicles and electric vehicle charging. The following language from Biden's Build Back Better plan suggests a focus on pushing U.S. auto manufacturers towards more EV production, as well as investment in growing our charging infrastructure:
"Auto Industry: Create 1 million new jobs in the American auto industry, domestic auto supply chains, and auto infrastructure, from parts to materials to electric vehicle charging stations, positioning American auto workers and manufacturers to win the 21st century; and invest in U.S. auto workers to ensure their jobs are good jobs with a choice to join a union."
EV charging is potentially expected to grow into a nearly 20 billion dollar industry during 2020-2024, a prediction that is looking ever more likely if Biden's plans for the U.S. auto industry come to fruition. There doesn't seem to be much friction from manufacturers either, as GM appears to be fully embracing electric vehicles in their recent announcements, such as their promise of 30 battery-powered models costing $30,000 or less to be available by 2025.
Ultimately, the fate of Biden's policies will likely still depend on achieving some kind of bipartisan support in Congress and the degree to which they can be worked into next year's inevitable stimulus bill. Regardless, the Biden administration can still take some decisive executive actions right away to ensure the U.S is once again headed towards 100% renewable energy.