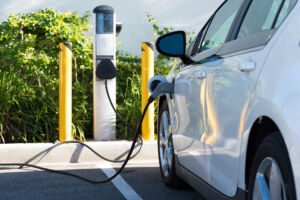 Electric vehicles are expected to explode in popularity over the next decade, ushering in a race to meet the growing demand for fast-charging stations. With 1.6 million electric vehicles already on the roads in America, and 18 million more expected to be purchased in the next 10 years, there is an incredible amount of opportunity for commercial real estate entities to get ahead of the curve by installing fast-charging stations.
While commercial real estate owners in the retail market have gotten a jump start by installing EV charging stations, real estate investment trusts, and multifamily real estate owners have just as much to gain from becoming early adopters as well.
Why EV Charging for Commercial Real Estate Owners & REITs?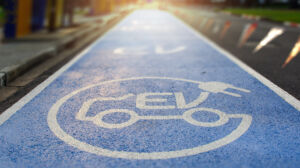 Simply put, while the demand may not be here yet, it is fast on the way. When that demand hits peak levels, it may be far more expensive and difficult for property owners to adopt charging infrastructure. As stated by RCLCO.com:
In all instances, real estate owners and developers who install EV charging stations early will benefit from capital cost reductions due to myriad government and utility incentives. Both offer prospects for significantly lower costs of planning and designing EVC infrastructure during development rather than retrofitting post-delivery. Effectively navigating these incentives and rebates, and designing buildings to accommodate EV charging infrastructure, allows real estate owners and operators to install EVC at little to no cost.
Historically, real estate owners have only been concerned with providing parking in terms of transportation amenities for their tenants or customers. Electric vehicle owners, however, no longer expect to drive elsewhere to purchase fuel and will seek out housing that provides an on-site solution. As more and more renters switch to owning an electric vehicle, the availability of fast-charging stations will almost certainly become a primary deciding factor in choosing a residence.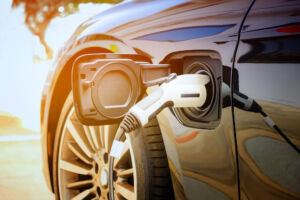 Another major factor for REITs and property owners to consider is the potential for EV charging to become an excellent source of income through a revenue share model. While it can take some time to see a return on investment in the case of cash purchases or leasing, commercial property owners and REITs who install chargers through a PPA (often paired with solar or solar + storage) or a revenue share site lease, can often start seeing revenue immediately, due to the lack of upfront cost or monthly payments outside of electricity usage.
To learn more about SCF's EV charging solutions, feel free to read more on our website or reach out to our team to schedule a quick chat.