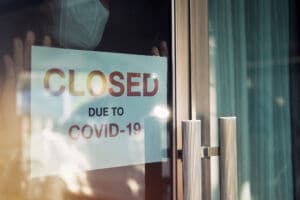 As the U.S. economy begins to rebuild after the onset of COVID-19 and the subsequent lockdown, many businesses and non-profits are having to make difficult choices in order to stay the course through these tough times. Many are faced with the decision of opening early and facing potential risks or waiting out a vaccine at the risk of a continued decrease in revenue and customer engagement.
While each individual situation is unique, most businesses and non-profits will have to face a similar dilemma: operating costs must be cut in order to make up for decreases in revenue. And with many scrambling to find room in their budgets without resorting to layoffs or furloughs, their power bill can often be the perfect place to start.
Some larger property owners may have the cash on hand to purchase a system outright; however, most may want to preserve liquidity on the balance sheet. By entering into a solar PPA (power purchase agreement), businesses and non-profits can cut their power bills instantly, while realizing growing energy savings through the life of the system.
Reducing energy spend by 20-30% could be very impactful to organizations in our current climate, but what if that number could be cut by 100% for the first year of operation?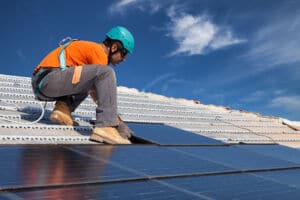 Enter SCF's latest offering, the Solar Stimulus PPA. Created with the goal of helping those affected by COVID-19, this unique PPA provides a $0 year 1 solar energy spend, offset over the remaining duration of the PPA (generally 25-30 years). This typically means that up to 80% of a business or non-profits energy budget could be allocated towards other vital needs, such as retaining employees or restructuring efforts.
With the very real possibility of COVID-19 remaining a seasonal threat for the foreseeable future until a vaccine is developed, this kind of long-term cost avoidance in a significantly discounted energy bill will only become increasingly valuable. While solar PPA's will continue to save organizations money in future years, 2020 is the best time to get started due to the upcoming solar ITC (Investment Tax Credit) step-down. If you or a client are interested in going solar, please contact our team today.